Credit Cards
Low rates, no annual fees and a Rewards Program that really adds up.
Check out our Credit Cards

Careers
We're hiring team members and we're looking for people just like you! Interested in joining?
See our career options
The latest Credit Union news: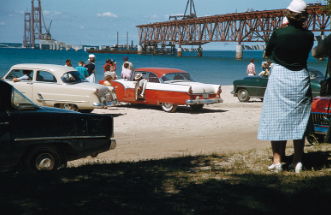 Petoskey Proud since 1951.
We got our start in the church monastery at St. Francis Xavier Church in Petoskey on April 5, 1951. Over the next decade we experienced impressive growth—1,543 members and more than $880,000 in assets by 1962.
Today, we have over 9000 members with more than $220 million in assets. And we're still right here in Petoskey (as well as Harbor Springs) because we couldn't imagine a better place to live or better members to serve.