Section Menu
St. Francis X is a Top 10 Healthiest Credit Union!
Jul 24, 2020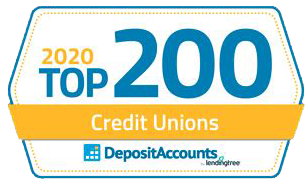 St. Francis X Federal Credit Union is proud to have placed in the top 10 of all credit unions nationwide for 2020's healthiest financial institutions!
With an A+ Health Rating, we are proud of our position as a leader in financial responsibility, and we continue to advocate for the same in our membership and community.